RAFFLES BALI
Raffles Hotels & Resorts just opened its first hotel in Bali last July. It's the brand's 15th property in the world.
Raffles Bali is a piece of paradise comprising of 32 luxury private pool villas with unparalleled views of the Indian ocean and Jimbaran bay.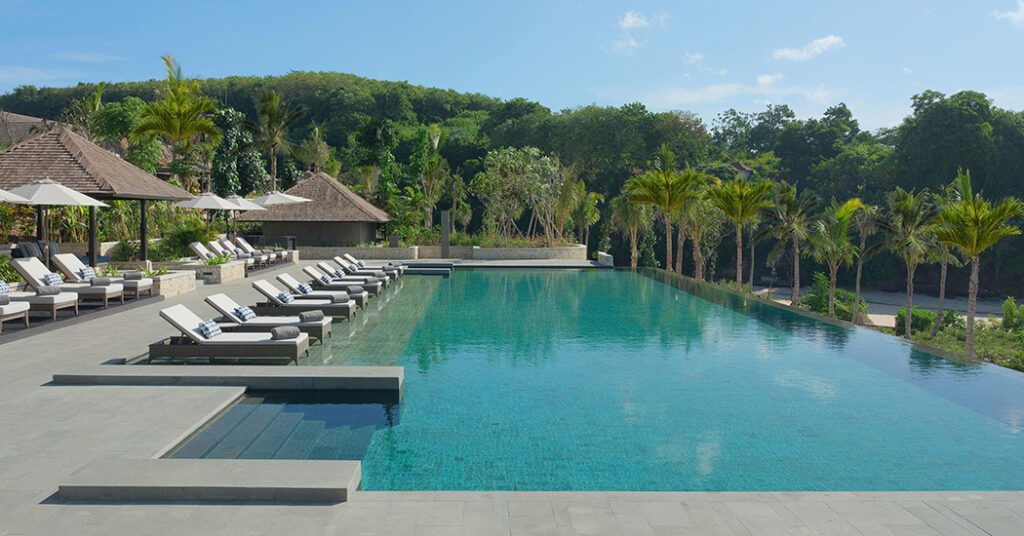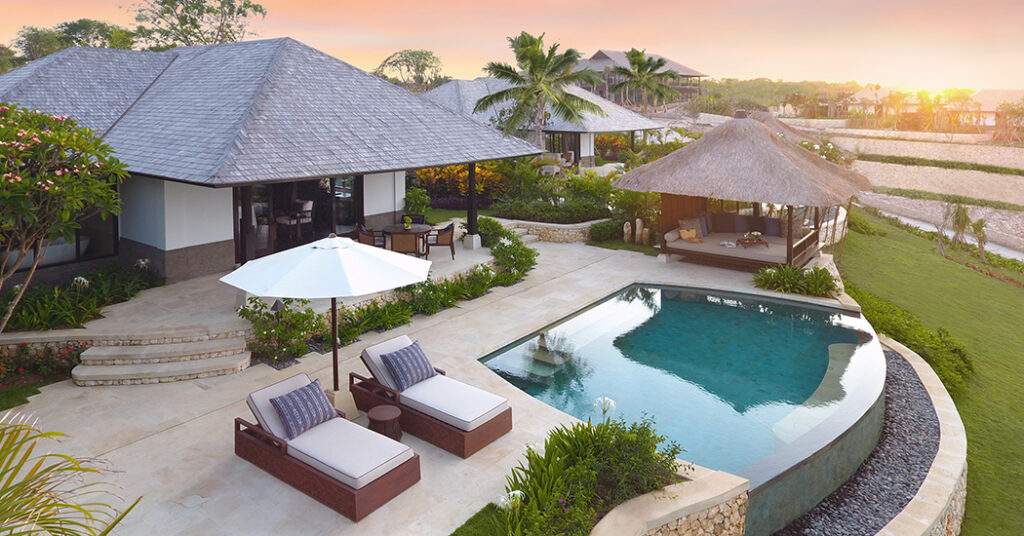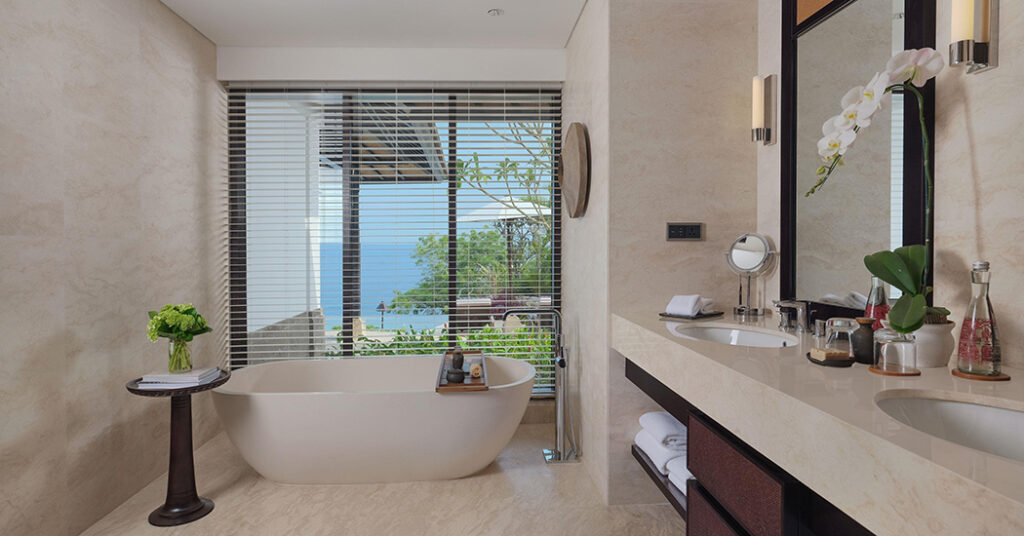 Guests can relish with a range of rich Balinese and Indonesian dishes served at Rumari restaurant, located at the resort's highest point. A selection of freshly caught seafood can be enjoyed at the in-house guest-only Loloan Beach Bar and Grill, overlooking the infinity pool and the resort's secluded beach.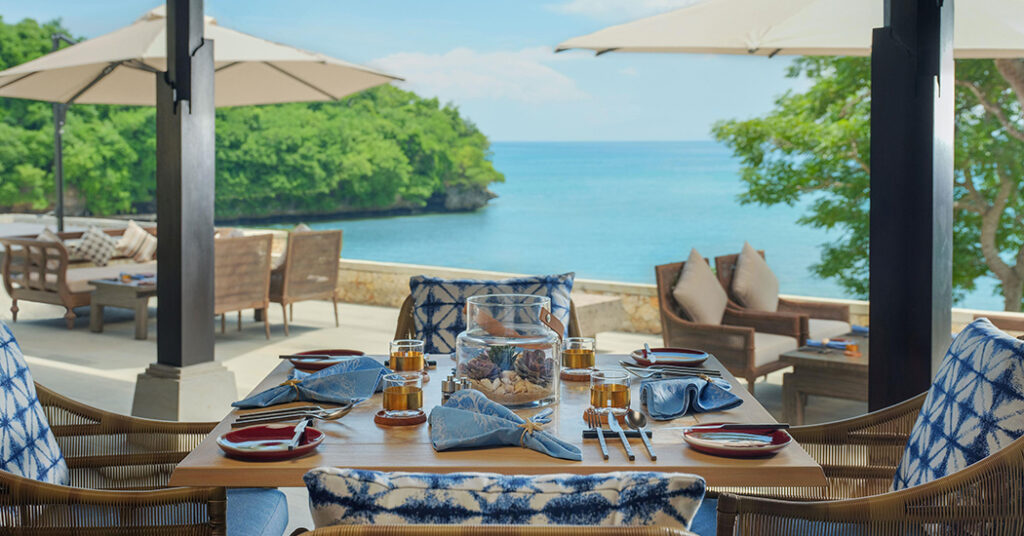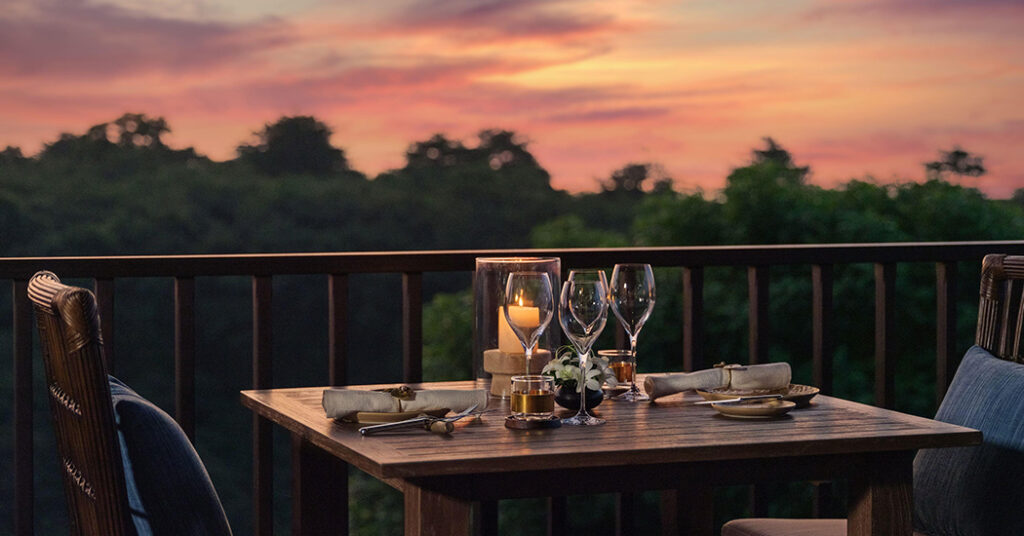 SUNDAY AFTERNOON JAZZ TEA AT RAFFLES BALI
A few days ago, we traded our usual Sunday brunch to try out Raffles' Sunday Afternoon Jazz Tea at the brand's iconic sunset-facing Writers Bar. The afternoon tea is available everyday but if you want to have the pleasure to hear the live Jazz band play, you would have to come on a Sunday.
After being seated we were served a refreshing Bedugul Berries mocktail as a welcome drink and some ice-cold infused water. The waitress explained to us that, along with our tea, an assortment of sweet and savoury delicacies were going to be presented on an antique and traditional wooden Dulang tray which was, way back in time, reserved for king and queens in Bali. We really appreciated seeing how committed they were to continue the tradition. We were also glad to know that the Chef was using essentially fresh local products harvested from farms across Indonesia.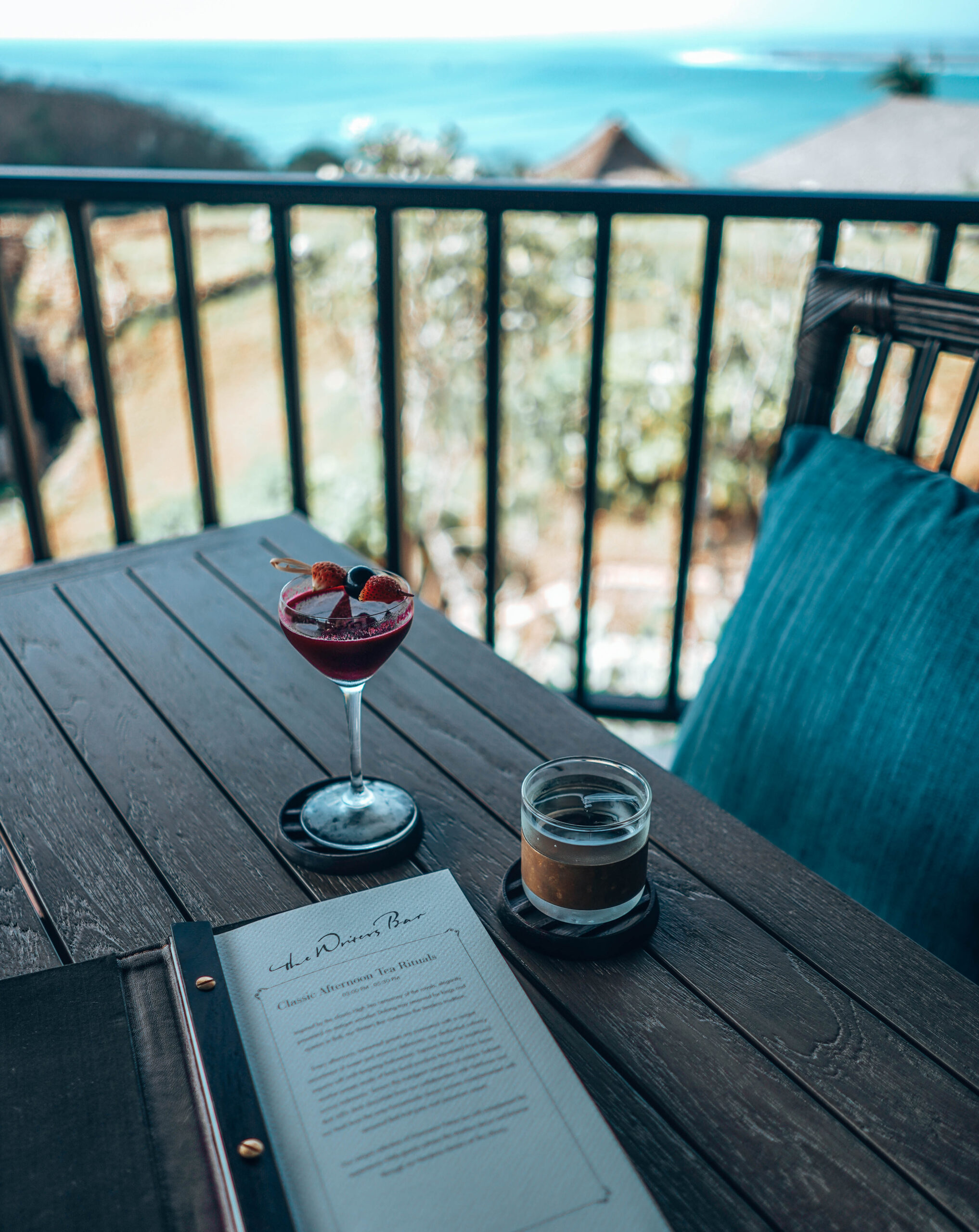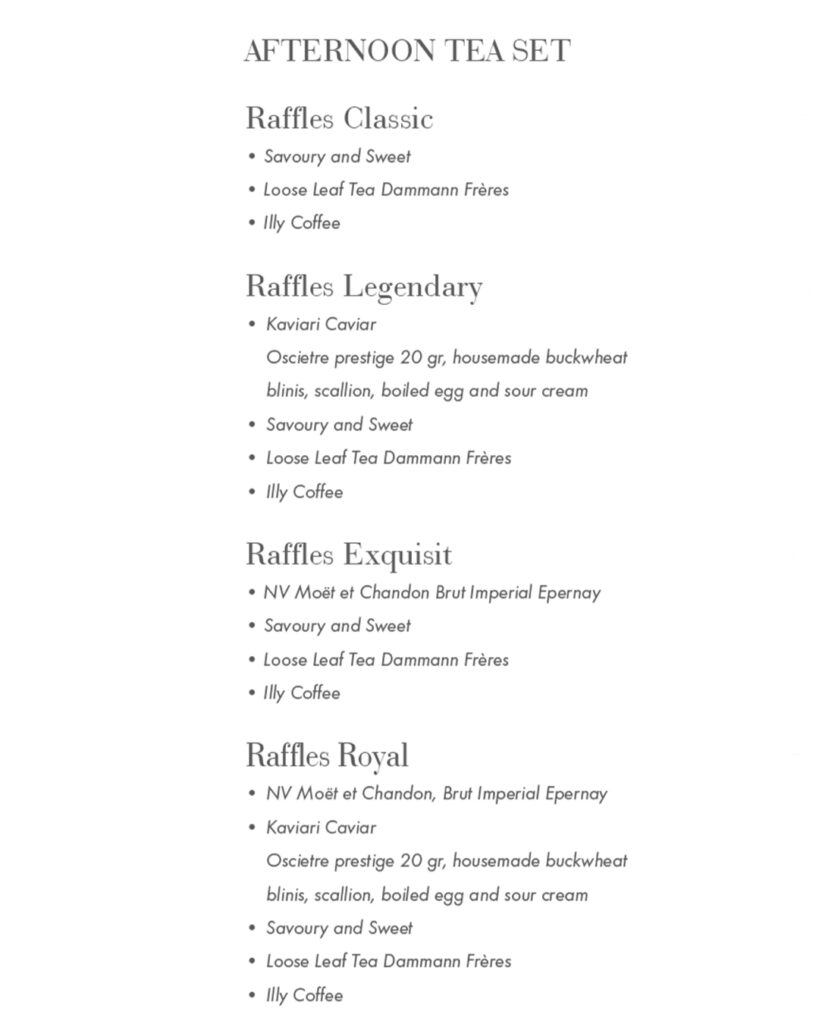 We went with the Raffles Classic Tea Set, however if you feel in the mood for some bubbles and exclusivity you can treat yourself with the Raffles Royal tea; this adds to the set a bottle of champagne Moët et Chandon and some Kaviari Caviar.
We had the choice between a selection of 18 hot loose-leaf teas from the famous French brand Dammann Frère. They were presented to us in a gorgeous box and we got to smell some of the blends advised by the tea expert before we made our choice. Steve decided to try the 4 Fruits Rouges and I was curious to try the Pina Colada. While serving our tea, we were given a beautiful hourglass and we were told to wait 5 minutes before sipping our beverages. We both were very satisfied with our choices.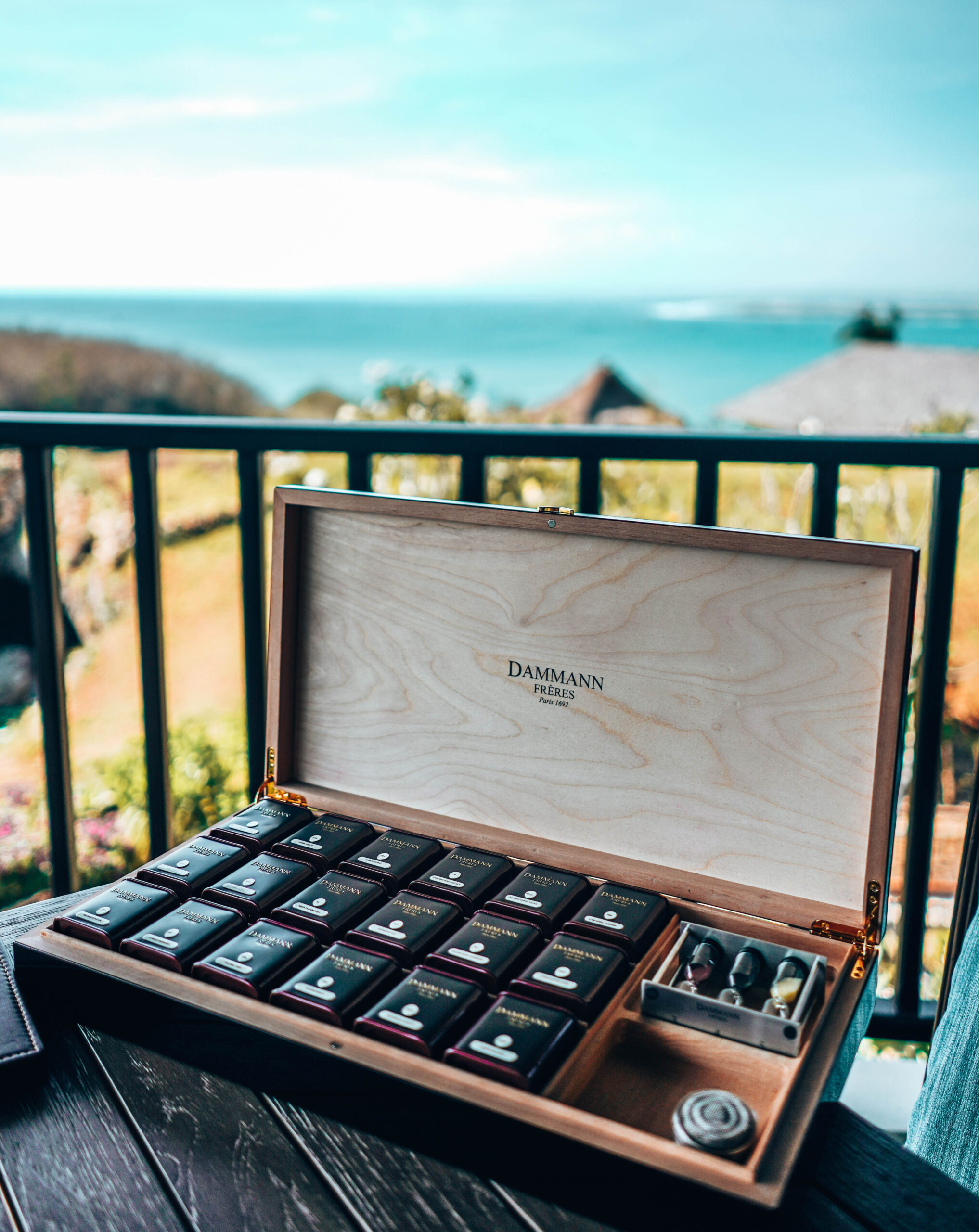 Everything on the Dulang Tray was delicious. We really enjoyed the Foie Gras Mousse, an interesting and tasteful melange of foie gras with Kintamani citrus gel and grilled caramelized pineapple.  We fell in love with the Mango Passion Meringue Tart and were delighted by the delicate mix of cherry and Valrhona chocolate of the Manjary Cherry Tartlet. The homemade pate de fruit was also flavourful.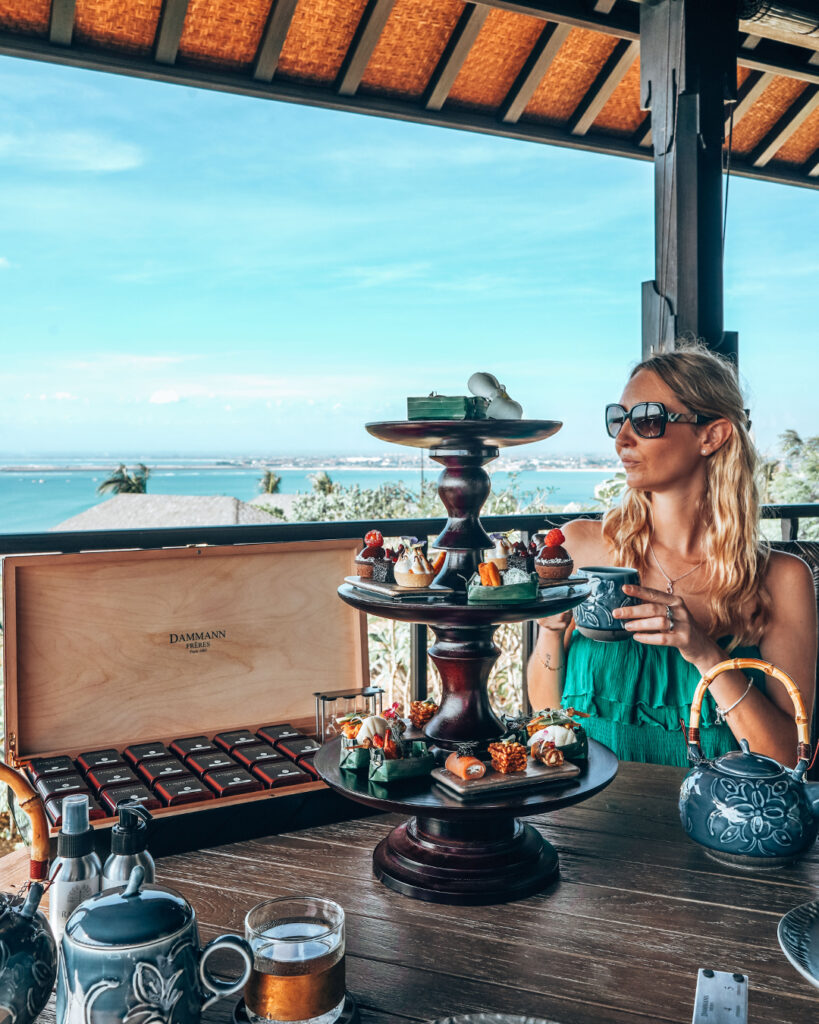 On a second service, some classic and raisin scones came to the table, still warm, complemented with homemade Bedugul strawberry jam and clotted cinnamon cream.
Cold tea, hot coffee, ice coffee, fresh juice, soft drinks, and mineral waters are also included in the set. Just before leaving we couldn't resist tasting the Berries Iced Tea that was absolutely amazing.
We had a divine Sunday Afternoon Jazz tea at the newly opened Raffles Bali, the service was flawless, the food and drinks were sophisticated and the property itself is sumptuous.
Keep in mind that a live band is playing timeless jazz tubes on Friday evenings for Sunset and on Sunday for the Afternoon Tea.